Meer informatie ontvangen?
Design appartementen nabij Torremolinos
One Oak is een gloednieuw project gelegen nabij Torremolinos en op slechts enkele minuten van de geweldige stranden van de Costa del Sol.
One Oak kent verschillende appartementen. Dit varieert van 1 tot 3 slaapkamers, de meeste appartementen zijn voorzien van 2 badkamers. Verder beschikken enkele appartementen over een privé- terras of tuin.
De woningen zijn voorzien van terrassen met uitzicht op de kustlijn van Torremolinos en grote ramen zodat het natuurlijk licht optimaal gebruikt wordt.
Het complex beschikt over twee grote zwembaden, een fitnessruimte en gemeenschappelijke tuinen.
Waarom kiezen voor One Oak?
Een appartement binnen One Oak brengt verschillende voordelen met zich mee: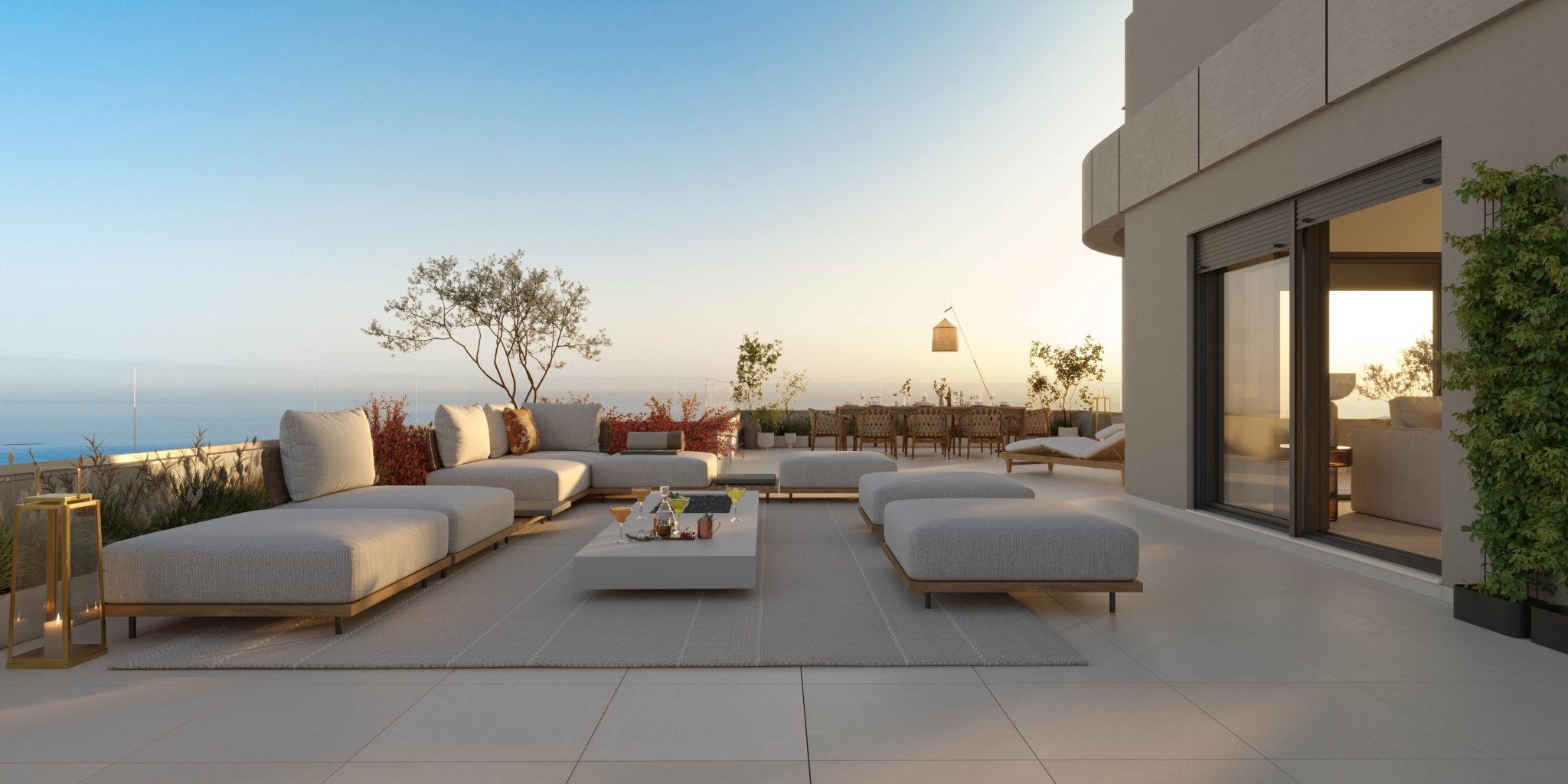 Op zoek naar een luxe appartement dicht bij de zee, een grote stad en een hoog aangeschreven school? One Oak is uw ideale keuze.
Sunny View School op 9 minuten lopen (750m)
Op 8 minuten van het strand
Nabij diverse prachtige stranden
Binnen 30 minuten bereikt u het centrum van Málaga
Vliegen op Málaga Airport (15 minuten rijden)
Appartementen

Vanaf €319.000,-

2 of 3 slaapkamers - 2 badkamers - privé terras (optioneel)

1 of 2 slaapkamers - 1 of 2 badkamers - het beste uitzicht
Prijzen en beschikbaarheid onder voorbehoud.
Direct meer informatie ontvangen of vrijblijvend een bezichtiging plannen?